Zachariah Porlenia Caipalas
Edit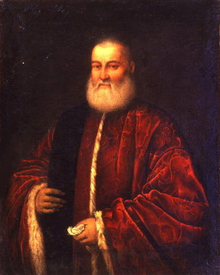 Lord Caipalas hat eine wahrlich lange liste an Namen und Titeln, doch der einzige der auch nach über einhundert Jahren noch wichtig ist, ist der des Rogue Trader Captains. Tatsächlich trägt er eine Kopie seiner Warrant of Trade in einem faustgroßen Rubin immer mit sich. Die wenigsten wissen wie es dieser gewiefte Mann geschafft hat, eine Koalition von Xenosrassen in die Welt zu rufen und noch weniger wissen die Antwort auf eine viel wichtigere Frage... warum hat er das gemacht?
Ad blocker interference detected!
Wikia is a free-to-use site that makes money from advertising. We have a modified experience for viewers using ad blockers

Wikia is not accessible if you've made further modifications. Remove the custom ad blocker rule(s) and the page will load as expected.